GLOBALSPORT Research Team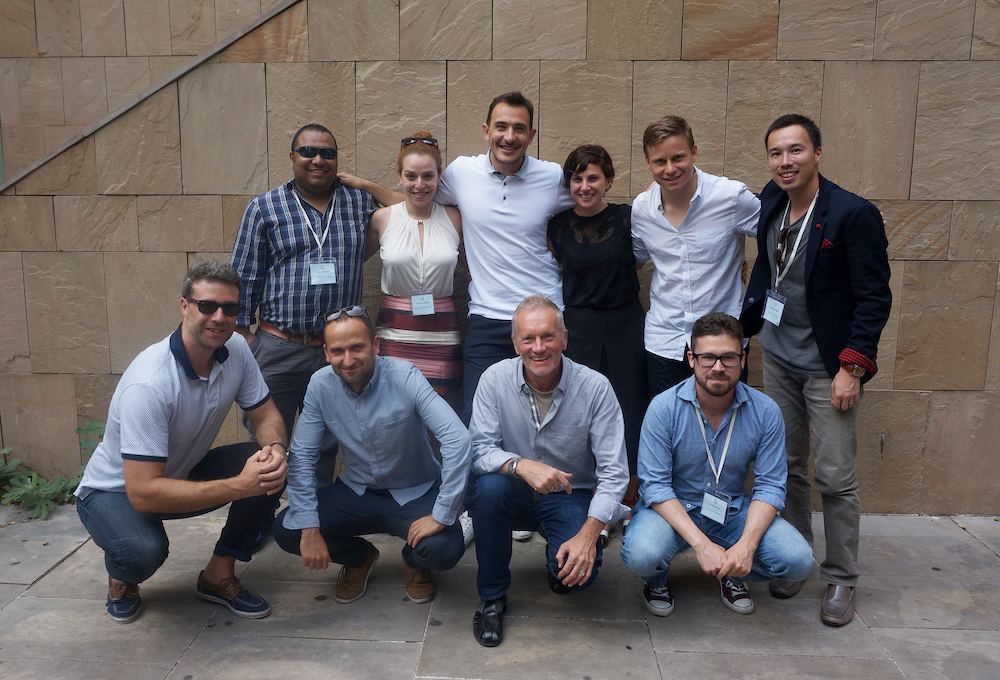 GLOBALSPORT research team at the biannual conference of the European Association of Social Anthropologists, Milan, July 2016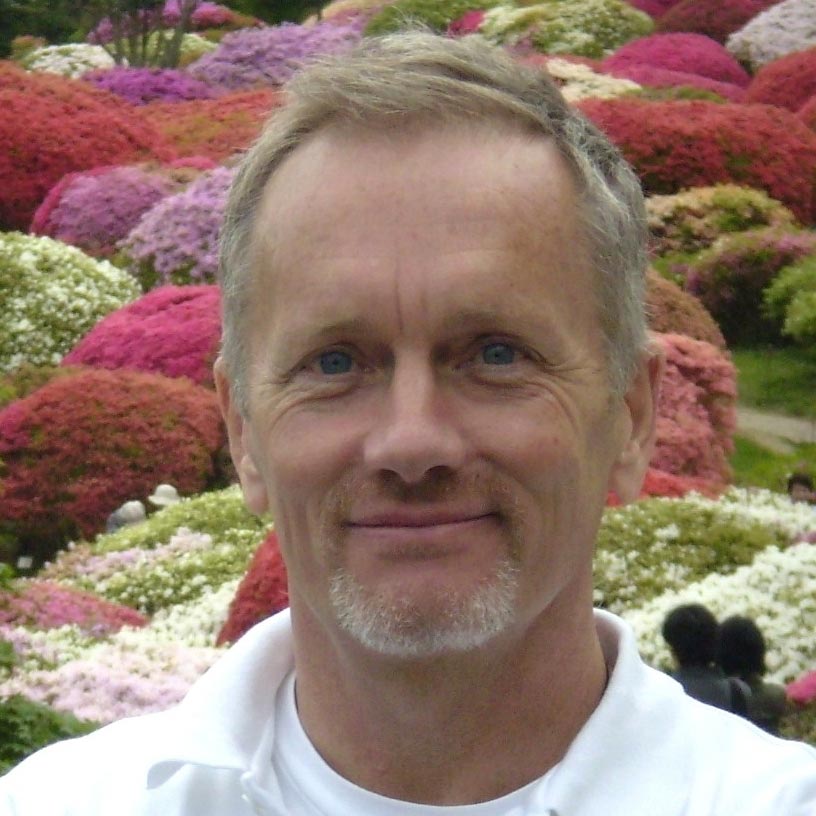 Niko Besnier
GLOBALSPORT Director
Niko Besnier, who directs the GLOBALSPORT project, is Professor of Cultural Anthropology at the University of Amsterdam. He has previously taught at institutions in the US, Europe, Japan, and New Zealand. His recent publications include Gossip and the Everyday Production of Politics (Hawai'i, 2009), On the Edge of the Global: Modern Anxieties in a Pacific Island Nation (Stanford, 2011), Decentering and Recentering Communicative Competence (co-edited special issue of Language & Communication, 2013), Gender on the Edge: Transgender, Gay, and Other Pacific Islanders (co-edited, Hawai'i, 2014), Crisis, Value, and Hope: Rethinking the Economy (co-edited special issue of Current Anthropology, 2014). His contribution to the GLOBALSPORT project is a study of migrant rugby players from the Pacific Islands, particularly Tonga, in Japan, France, and Britain.
For more information about other research activities and publications, refer to the website.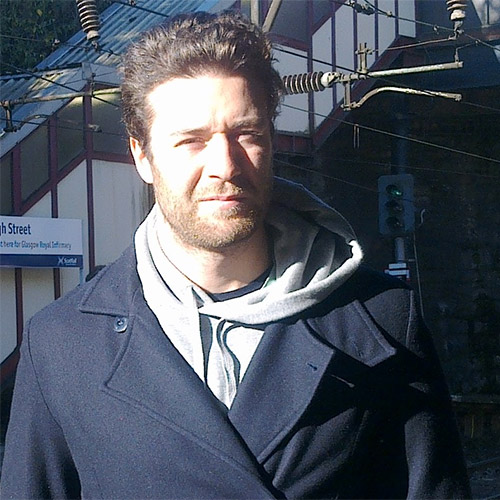 Daniel Guinness
Club Argentina: Class and Gender in a Global Sporting Environment
This project focuses on the rugby union and field hockey clubs of Buenos Aires, Argentina. These sports remain highly gendered, with rugby played predominantly for men and hockey by women, the two clubs sharing the geographic and social space of the clubs. These clubs are important sites for the socialisation of the upper middle class of Argentinian society. The first part of this study will examine the gendered socialisation of young people into these clubs and the social world they contain. It will look at these clubs as developing and harbouring particular class sentiments peculiar to Argentinian society, including kinship patterns, bodies, gender relations and lifestyle choices. It will examine those who lie outside these gendered norms, and the position of these clubs in broader Buenos Aires society. As such it will contribute to anthropological on the social development of bodies and persons, sports, and class ambitions.
However, Argentina enjoys increasing success on the world stage in men's rugby and women's hockey. In this emerging global environment, these clubs also offer pathways for a few individuals into careers in professional rugby union or hockey in overseas teams. These careers necessitate global mobility, and subsequently a movement out of the social systems and values of Buenos Aires sporting clubs and into the global markets for athletic talent. The professional game produces, markets and moves players from around the world, integrating them into globally visible clubs and teams. At one level this acts as the ultimate spectacle of late capitalism, transforming players and their bodies to commodities in the drama of nation, or into entertainment consumed by an eager public. Yet, these moments also represent key moments in the players' individual representations and expressions of themselves as women/men outside of the world of hockey/rugby. There are tensions for players and clubs as they negotiate the frictions sustained as they accommodate both local and global expectations. The second part of this study will follow the players as they move to the clubs of Europe in search of careers. The study will follow the translation of local sporting body cultures into globally acceptable professional forms.
Daniel Guinness received his DPhil in Anthropology from Oxford University in 2014. His academic interests are in the changing social relations and performances of masculinities in the context of globalised neoliberal labour markets, particularly those involving sporting migration. Whilst a Rhodes scholar he co-founded GoodLad Workshops, a series of initiatives to engage young men in positive masculinities.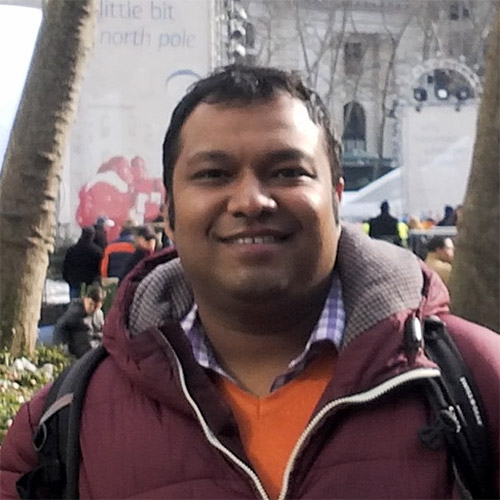 Adnan Hossain
Cricket, Masculinity, and Globalization in a Postcolonial World
Originating in the 19th century Great Britain as an elite middle- and upper-middle-class masculine sport, the game of cricket has successfully diffused across the former British colonies, where it continues to be played today. From the time of its introduction into the Indian subcontinent and the Caribbean, cricket remained tied to prospects of mobility, not only on account of symbolic inversion of colonial masculinity that the colonized managed to enact by outstripping the Englishman, but also in more concrete terms, with people from both the Caribbean and South Asia migrating to the British Isles in search of a successful cricketing career. More recently, however, the scenario has changed significantly with the Global South, especially South Asia, not only occupying the centre-stage in world cricket, but also exerting serious influence on decisions about the terms of reference for cricket globally. Furthermore, with growing corporatization and mediatization of cricket in South Asia and the West Indies, cricket has become a site of interaction among market, migration, corporate interest, and the entertainment industry, giving rise to novel forms of corporate masculinities and their cultural valorization. With South Asia fast becoming the most desired destination for translating cricketing talent into economic success, cricket today not only poses a direct challenge to the narrative coherence of globalization as one-way traffic but also opens up novel opportunities to re-conceptualize the otherwise reified categories of the Global South and the Global North.
Against this backdrop, I pose a basic question: What does cricket do in contemporary South Asian and Caribbean societies? Taking into account the popularity and place of cricket in South Asian and the Caribbean nations , I use cricket as a lens to investigate broader questions about the constitution of masculinity and mobility in the context of globalization and the deepening social, economic, and political insecurities in the world. I am also keen on developing an ethnographically grounded analysis of not only how cricket is lived as a career but also the families', communities', and wider society's investment in the production of cricketers' subjectivities in everyday settings.
Adnan Hossain holds a PhD in Social Anthropology from the University of Hull. His PhD project focused on feminine identified male bodied hijra people in Dhaka, Bangladesh.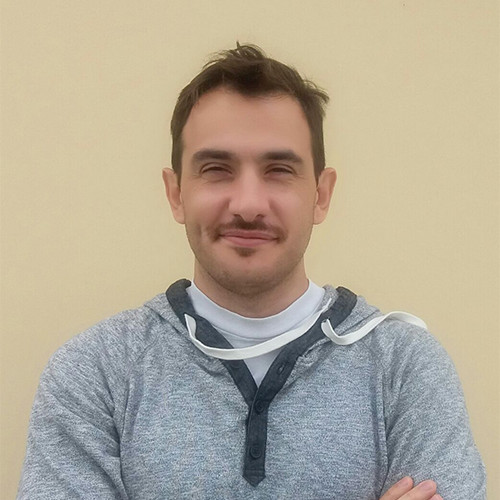 Sebastián Fuentes
Male Bodies in Late Capitalism: The Professionalization of Argentine Rugby and Policies in the Global South
In Argentina, local and global actors, former national team (the Pumas) players, the mass media, corporate interests, and other institutions are providing through professionalization a revolutionary model for the organization of the economy, bodies, and play in rugby union. These dynamics mobilize conflicts, resistance, and support among the traditional amateur clubs, which up to this point have constituted the heart of the sport in Buenos Aires. At the time, these clubs formed young men into gentlemen through amateur rugby; they were expected to become the heirs of upper-middle and upper class families and of their class, gender, and moral hierarchies. Today, rugby remains an important social activity within this class and a way in which social boundaries are marked and maintained. However, international professionalization has challenged the amateur system, offering lucrative contracts to those who cease to be amateur. Some people in these amateur clubs consider this to be an imposition from overseas interests and financial investments. The transformation of these particular male social practices raises questions for an anthropological concern with the production of value systems and their embodiment in late capitalism. Conflicts about the value systems associated with rugby (e.g., moral value of amateurism versus economic value of professionalization) and changes in the configuration of social hierarchies of class and gender are the object of tensions that are played out in body practices, images, and modes of playing rugby.
Sebastián Fuentes holds a PhD from the University of San Martin, Argentina. His thesis focused on the relationship between university education, sport and class, gender and morality among the upper-middle and upper classes in Buenos Aires.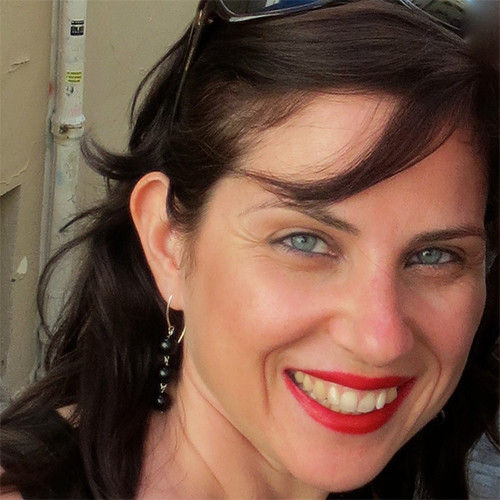 Domenica Gisella Calabrò
The Global Warrior: Māori masculinities, rugby, and the transnational quest for recognition
Portrayed as the incarnation of their ancient warrior tradition, Māori rugby achievements have acquired international reputation in the professional era of the sport, opening up overseas opportunities for Māori players. This scenario obscures the precarity of contemporary Māori masculinity and the role of rugby in transforming Māori men into hyper-virile and emotionless bodies that need the sport to express their indigeneity and aspire to socioeconomic inclusion. Using an ethnographic lens, I analyse how contemporary Māori masculinities articulate and are constructed within the ambiguous space of rugby, with a focus on international mobility. Rugby is associated with mana (spiritual prestige), where players become responsible to their communities, and it plays an instrumental role in the recognition of Māori as the indigenous people of New Zealand. Rugby skills are largely viewed as collaterally contributing to keeping youths away from negative social outcomes such as criminality. However, some Māori youths internalize dominant representations of their masculinity, while a growing number of Māori men and women are critical of the gendering and bodies produced through rugby.
Within this context, transnational mobility provides opportunities for the enhancement of mana. As the New Zealand rugby industry cannot cater all indigenous hopefuls, transnational mobility offers additional economic prospects. Yet mobility entails the risk that players become distanced from their communities and further dissociated from the values of Māori rugby. It also reinforces a racialized perception of Māori flair. Mobility offers possibilities of an ambivalent nature for male Māori youths and elders, rugby institutions, and the communities that surround them. Migration represents a significant moment in the production and recognition of the players' subjectivities as they leave their communities and the postcolonial dynamics of their country; experience contexts where rugby is relatively marginal; and face global expectations as descendants of the "Māori warrior," but might also enjoy coaching opportunities virtually inaccessible in New Zealand. Examining Māori masculinity in a rugby context made of local and global interactions, this project will advance the analysis of the way sport and gender mingle with notions of belonging, citizenship, and global condition. It will also contribute to problematize the concept of sporting flair, and the gendered body as a site to understand the impact of globalization and its interaction with the local.
Domenica Gisella Calabrò holds a PhD in Cultural Anthropology from the University of Messina. Her thesis investigated the indigenization of rugby in New Zealand and its role in the construction of Māori identity.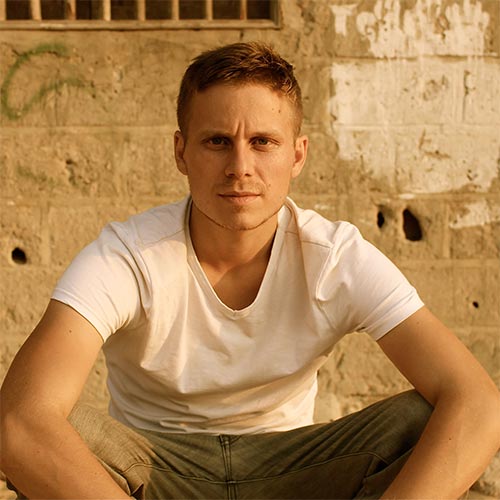 Mark Hann
Sporting Bodies: Football, Wrestling and Migration in Senegal
Over the past two decades, the migration of footballers from West Africa to Europe has been the subject of considerable debate. The outward migration of highly skilled footballers is practiced systematically through academies, where talented young players are trained with the express purpose of preparing them for a career in Europe. This is very much the case in Senegal, where a high unemployment rate and widespread poverty contribute to what has been described as a "crisis of masculinity." Unable to fulfill their traditional roles as husbands, fathers and breadwinners, men see migration to Europe or the United States as a solution – and football offers one significant pathway towards a better future.
Within this context, the project seeks to explore the role of football-based migration in Senegalese society, with a focus on changing notions of what it means to be a successful man. The research takes into account the meaning of the sporting body in the construction of identity, comparing and contrasting football with the lucrative – and distinctly local – sporting alternative of Senegalese wrestling. The trajectory of football migration will be explored in all its facets, from the academy system in Senegal to the European football clubs heavily reliant on West African talent. As well as closely following the migratory paths of the players themselves, the fieldwork will consider all other agents and institutions involved in the process. Friends, families, coaches and informal migrant networks will act as informants, and help to shed light on the key issues surrounding sports, migration and ideas about masculinity.
Mark Hann holds a BSc in Anthropology from University College London and an MA in Eastern European Studies from Freie Universität Berlin. Prior to joining the GLOBALSPORT project he worked for streetfootballworld, an international NGO working on development through football.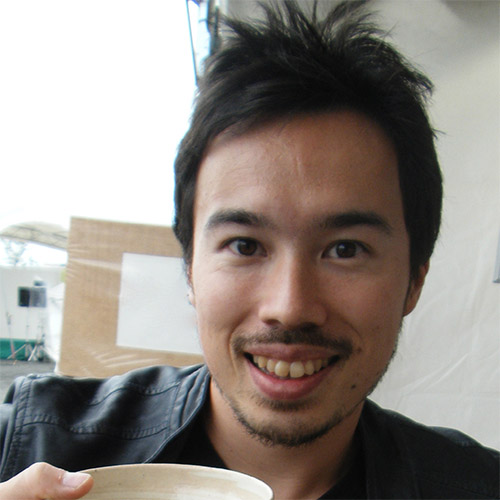 Michael K. Peters
Agency, Aspiration, and the Good Life: Kenyan Distance Runners in Japan
What happens when the aspirations of many are pinned on one talented athlete who lives far away from home in a completely different environment? How is a Kenyan distance runner's capacity to aspire shaped through their experience in Japan? Why are the lives of some of these runners enriched while the lives of others hindered? This ethnographic project focuses on the lives of Kenyan runners in Japan, with the aim to shed light on the social, economic, and political challenges inherent in sports migration in general and in the context of Kenya and Japan in particular. The project will explore not only what running in Japan represents for Kenyan runners, but also a number of questions that their migratory experience raises: What is the "good life" and how does aspiring Kenyan athletes' experience in Japan, a country so culturally and linguistically foreign to them, become a means to achieving it? What does it mean to be a successful woman or man in Kenya and how do images of the ideal man or woman affect these athletes' life choices?
An anthropological approach begins with seeing the world through the eyes of the runners. My fieldwork will also consider other agents and institutions invested in the process in the hope of contributing to our understanding of gender, ethnicity and race, religion, language, migration, and hope against the backdrop of global inequalities and the commercialization and professionalization of sport. A deeper exploration of these topics will help us understand the tensions between the runners and the ways in which the larger power structures that surround them can empower or constrain their lives, both locally and globally.
Michael K. Peters obtained a BA in East Asian Studies from Brandeis University and an MA in International Relations at Waseda University Tokyo. He captained the Brandeis University cross country and track teams and was nationally ranked in the marathon for six years in Japan. He has worked in sport television production at ESPN and as a Japanese–English interpreter in Major League Baseball for the New York Mets. He is a full-time university instructor in Shizuoka, Japan.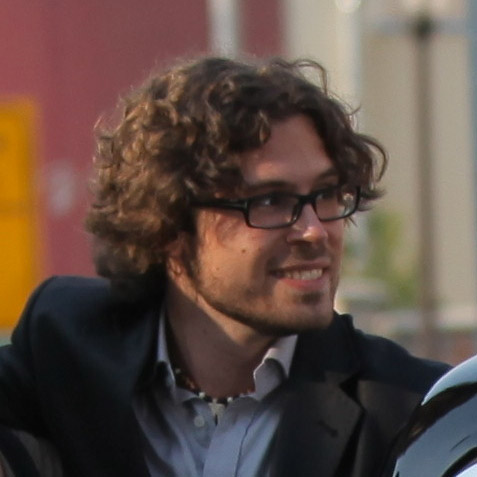 Uroš Kovač
A Man, A Migrant, An Athlete: Masculinities, Discipline, and Precarity among Young Cameroonian Footballers
As in many parts of West Africa, almost all young men in Cameroon who trains in football are determined to move out of the country and launch an international career. They see playing football as an opportunity to prove themselves as successful men: to be mobile, earn sizeable incomes, become superstars and household names, be disciplined and "straight", be good Christians and preach the gospel, alleviate their families from poverty, and serve as examples for younger generations.
At the same time, these expectations can be extremely high. Besides entering the highly competitive and precarious field of professional football, the players often feel enormous pressure to take care of their parents, siblings and relatives. Between their eagerness to migrate out of the country and the pressure to provide for their extended households, the young men are often left in the hands of their profit-seeking agents and managers, who simultaneously treat them as children in need of fatherly protection, and a commodity whose market value is under constant negotiation.
My project focuses on young men from the South-West region of Cameroon. Through fieldwork in football clubs for young men and sport schools for boys, I am investigating how hopes and dreams of places afar intersect with precarity, masculinity, and spirituality. I am also conducting fieldwork with their parents, siblings and relatives they "leave behind", practicing an "ethnography of absence", in order to investigate the flip side of global flows. I am following the young men in their ventures abroad, either through physical space with an airplane, or through virtual space with Facebook and Skype, in order to investigate transnational mobility. Finally, I am interviewing football agents, managers and coaches, investigating how monetary value is ascribed to athletic bodies that have the potential to bring profit.
Uroš Kovač originally worked as an investigative journalist in his native Belgrade, Serbia. His MSc research at Utrecht University was an ethnography of the post-war reconciliation process in Sierra Leone.
Paweł Banaś
Negotiating the Dream: African Football Immigrants in Poland
It is, of course, a truism that all young football players in many academies across Nigeria, Senegal or Cameroon dream of following in the footsteps of Samuel Eto'o, hoping to "run like a black man to live like a white man". Like adolescent boys all over the world, aspiring footballers in Africa share a dream of becoming a professional athlete, since such a career path offers fame, recognition, status, and wealth. The dream of moving abroad to play for a club in Europe provides them with a solution to a conundrum that millions of young men in the Global South are now facing – the inability to enact masculinity in the traditional fashion, just as their fathers did, by playing the role of breadwinner, provider and head of family.
Given the competitive and precarious nature of professional football in Europe, only a handful of young football talents from Africa will ever get a chance to play for clubs in top European leagues. Most find themselves on the peripheries, in small towns and villages, donning the colors of clubs that hardly anyone has heard of. My research focuses on the African football players that land in Poland, a country that is certainly not perceived as the hot spot on the football map of Europe. More than a hundred footballers from Africa are currently playing in Poland, the majority on a semiprofessional level. How do the African players in Polish 3rd, 4th or 5th division reconcile their dreams with the reality they live? I investigate how these footballers gender themselves and are gendered, in the conflicting situation they find themselves in. How, in the negotiation of their own identities, do they engage with and reflect upon the dichotomies of success and failure, security and danger, the language of love and hate, the reality of black and white racial ideologies?
Paweł Banaś holds an MA in Arabic Language and Literature from Jagiellonian University in Krakow and an MSc in Social Anthropology from the University of Edinburgh. His MSc project focused on the precarious character of mukhayyamji masculinity enacted by Palestinian adolescents living in refugee camps in Israel, Jordan and Lebanon.